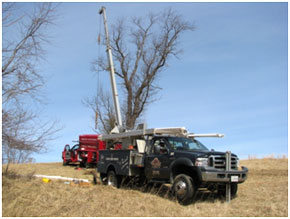 Valley Drilling installs water systems along with the wells we drill. Pump systems can vary greatly in capability and cost. We will work with you to determine the best possible solution for your water system. The variables in determining the proper pump system include; but are not limited to the amount of water required, the depth of your well, and the distance from your well to your home or business.
One of the biggest complaints about well water is the lack of water pressure, In larger homes and businesses we recommend constant pressure systems, this will allow for much greater water pressure in your home or business. When you call to get your pump estimate be sure to ask about constant pressure systems.
When it comes to your water system installation, who knows your well better than Valley Drilling. Make sure you are dealing with a certified pump installer; we specialize in wells and water system installations, which is why we stock pumps up to 50 HP at our yard in upperville. If you need it for your well we have it in stock.